The first few chapters of this tutorial focused exclusively on HTML. Now, it's time to make things pretty (sort of) with Cascading Style Sheets (CSS). You can think of CSS as defining the "design" of a web page. It determines things like font size, margins, and colors using a language entirely separate from HTML.
Why is it a separate language? Well, it serves a completely different purpose. HTML represents the content of your web page, while CSS defines how that content is presented to the user. This is a fundamental distinction central to modern web development.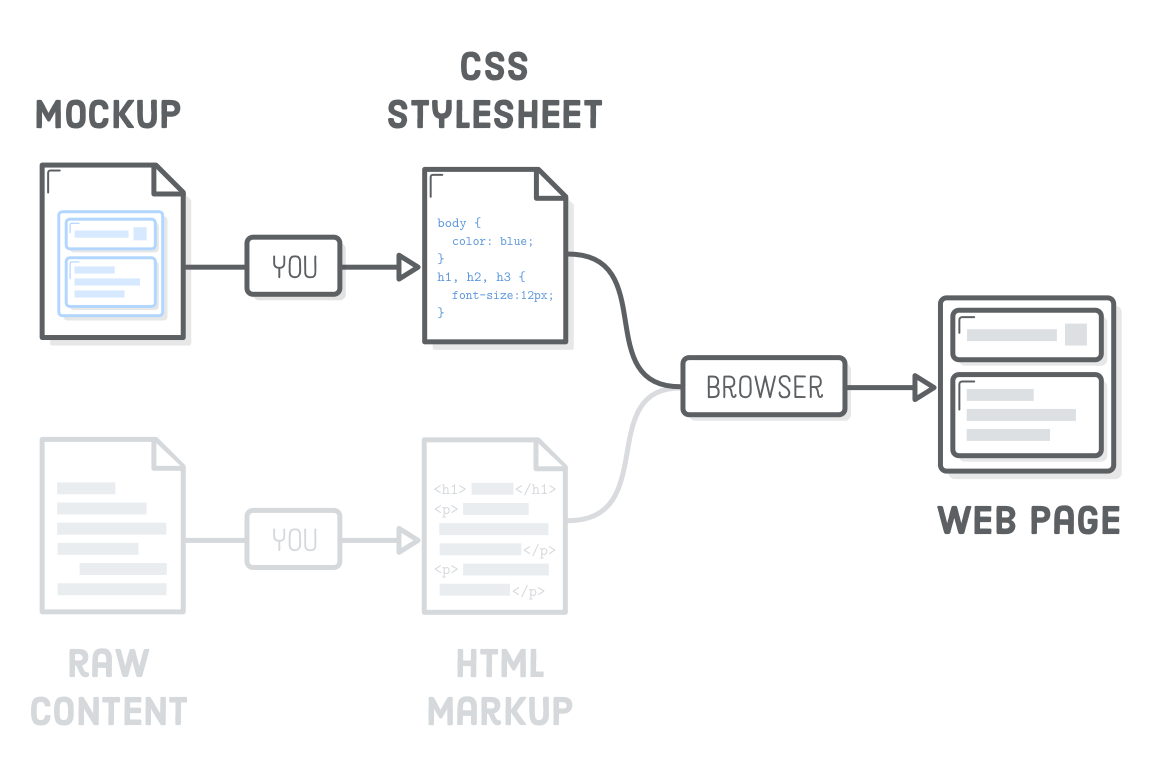 CSS provides the vocabulary to tell a web browser things like, "I want my headings to be really big and my sidebar to appear on the left of the main article." HTML doesn't have the terminology to make those kinds of layout decisions—all it can say is, "that's a heading and that's a sidebar."
In this chapter, we'll explore the basic syntax of CSS, as well as how to connect it to our HTML documents. The goal isn't so much to become a CSS expert or memorize all the available styles, but rather to understand how CSS and HTML interact. CSS typically lives in its own file, so as in the previous chapter, good file organization will be paramount.