Way back in the Links and Images chapter, we learned how to connect an HTML document to other files in our project. "CSS selectors" are similar, except instead of navigating between whole files, they let us map a single CSS rule to a specific HTML element. This makes it possible to selectively style individual elements while ignoring others.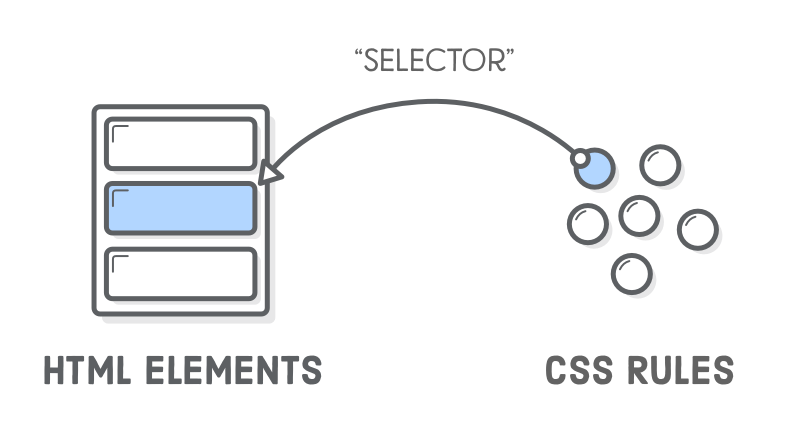 Unless you want every section of your website to look exactly the same, this is a crucial bit of functionality for us. It's how we say things like "I want this paragraph to be blue and that other paragraph to be yellow." Until now, we've only been able to turn all our paragraphs blue (or yellow).
The only CSS selector we've seen so far is called the "type selector", which targets all the matching elements on a page. In this chapter, we'll explore more granular ways to style a web page with class selectors, descendant selectors, pseudo-classes, and ID selectors.