"Web typography" refers to the appearance of all the text on your website. It includes basic CSS text properties like what font to use and whether it should be italic or not, but typography is much more than that. It's about the space between and around letters, words, and lines. It's the size of different runs of text in relation to one another, and the history behind each font family.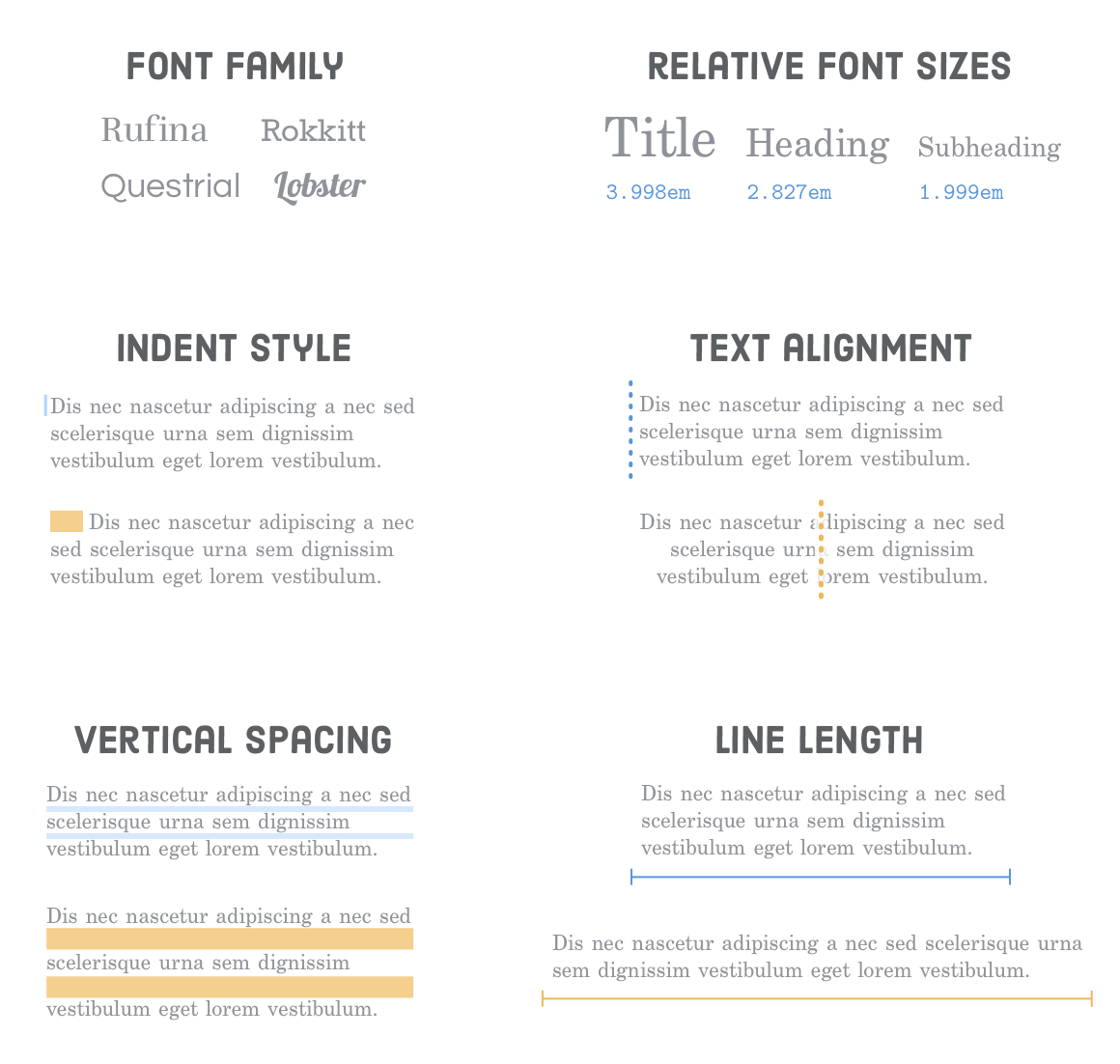 A lot of your typography decisions will come from a designer. The only problem is that typography is an invisible art. To actually understand what your designer is asking for, you need to be able to see typography the same way they do.
This chapter isn't just about the mechanics of adding web fonts to your site or the CSS properties to move your text around. We'll also explain how to properly leverage all these tools to make beautiful, professional websites. By the end of the chapter, you should not only know what your designer is talking about when they say something like, "Can we increase the leading of that paragraph?", but also understand why they want you to increase it.
You may forget the specific CSS properties, but the typographic concepts we're going to cover will stay with you for the rest of your life because they aren't arbitrary rules—they're grounded in function. They make your content more readable and help you communicate your message more effectively.